Well, hello peaches! Welcome to the Sale-A-Bration 2nd Release Stampin' Up! Artisan Design Team Blog Hop!
Each month our very talented and creative team of designers will be bringing you inspiration, so get comfortable and have a ton of fun hopping along with us.
You may have just arrived from the wonderfully talented
Jan Clothier's Blog. She has made some lovely projects
!
Today, we will be showcasing projects that feature prod
ucts from the Best Dressed Suite combined with products from the 2nd Sale-A-Bration Release.
Sale-A-Bration is an exciting time of the year—and it just got even better with more fantastic products to
earn! More products mean more creative possibilities to experiment with!
These bundles work so well together, and offer so many options for creating stunning cards and beautiful gifts. I have mixed and matched the two bun
dles to create my designs today. Here's a look at the entire Best Dressed Suite of products: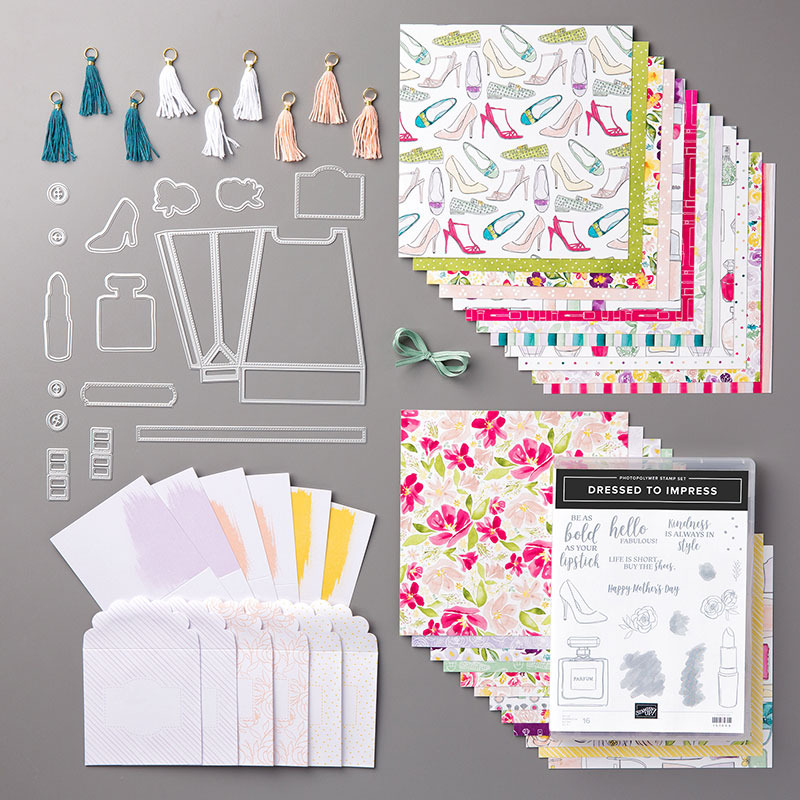 Here is a look at one of the 2nd release Sale-A-Bration products that I will be showcasing in my projects today: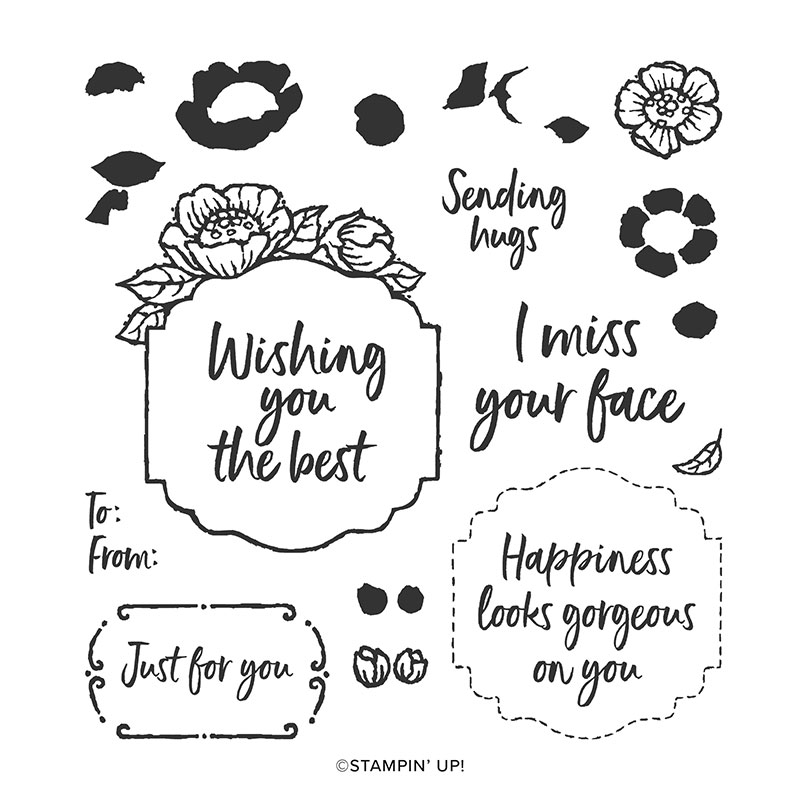 For my first card today, I used some Mint Macaron Cardstock for my base and roughed up the edges, to give this card a, sort of, leather and lace look. With all of the feminine features, I liked the idea of adding that extra texture to break up the softness. I stamped one of the stylish heals and colored it with Pretty Peacock Blends. I also used one of the floral images from the set to stamp a subtle background in Mint Macaron Ink around where my cluster would be.
For my final card, I wanted to create a lot of texture for my background, so I used one of the stitched dies from the All Dressed Up Dies to create a dynamic stitched background
. I used Tags In Bloom Stamp Set, which coordinates with both the Label Me Lovely Punch and the Label Me Fancy Punch, for my main sentiment and focal piece. I added a few floral images from the Dressed to Impress Stamp Set that I colored with my Purple Posy Blends. To finish it off with flare, I added a sweet little tassel from the Best Dressed Tassels.
It was so much fun and effortless combining these fabulous products. Sale-A-Bration is the best time of year!
For every $50 USD or $100 USD you spend, you get to choose a free item from either
the first and/or second Sale-A-Braton brochure that matches the level you spent.
You can purchase items from the January–June mini catalog or any other current catalog, and earn free Sale-A-Bration products!

These 2nd release Sale-A-Bration products are only available now through March 31st, so grab yours while you can! I hope you have enjoyed all of tod
ay's cards and designs.
Keep hopping along and check out my other fellow teammates' pages. They have some pretty amazing projects to share. I'v
e listed them, along with all products used below or you can just click the link below to hop to the fabulously creative
Leah Fedynak
.
Don't forget: Stampin' Up! features a corporate blog post each Thursday of the month where we Artisans share creative tips, tricks, and strategies. You can find these posts in the "notes" section of the
Stampin' Up! Facebook Page
.Thanks so much for stopping by and I'll see you next post!
2020 Stampin' Up! Artisan Design Team
Thanks so much for stopping by and I'll see you next post!
Don't forget! You can find me on
Instagram
and
Facebook
! Happy stamping!
Use my host code (
47FGKCYB

)
for monthly bonus items. Contact me for more info:
Craftylittlepeach@gmail.com
Host A Party
Get your friends together and host a party to earn Stampin' rewards during the month of February! Contact me to book an event!
Starting January 3, hosts with qualifying orders can receive additional Stampin' Rewards. Below are the markets, qualifying amounts, and additional Stampin' Rewards they can receive.
If you've considered joining, it's a truly great time! For just $99, you can select $125 of your choice of product

AND

earn a 20% discount on purchases from the Annual Catalog. This is an amazing deal! If you want to join my team, click here or please email me!