Hey peaches! I'm back again with a few more adorable little lunchbox notes. I figured that if I was making them, I might as well share them with you, right?!
Well, here they are! I have used the super fun Cauldron Bubble Bundle. I've included a picture of the super cute set below: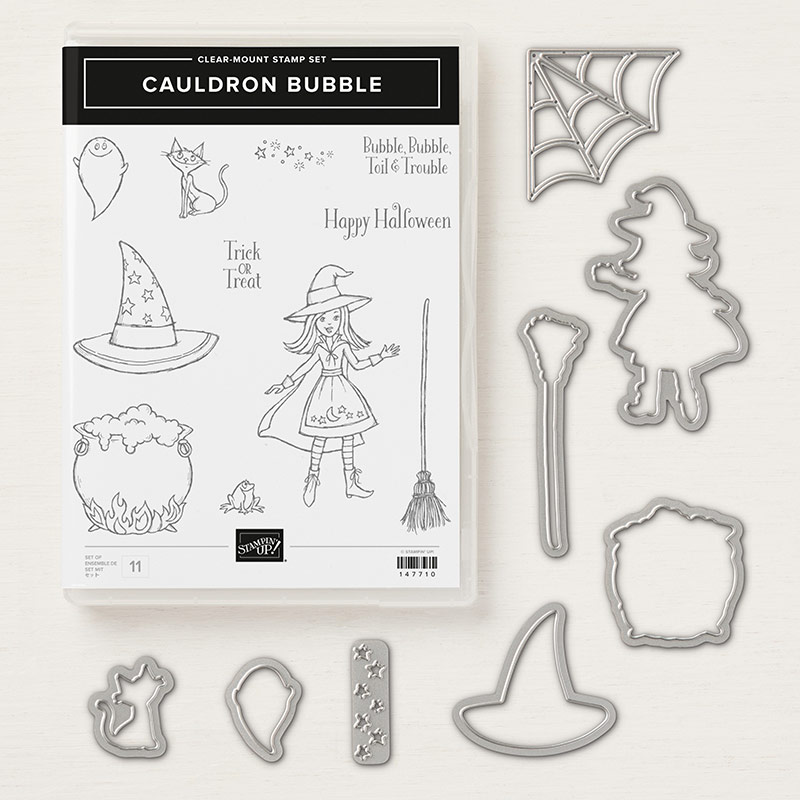 For the "BOO" card, I've stamped the witch's hat in Frost White Shimmer Paint. Stamping with the shimmer paint is really fun and super easy. Here's just a few ways you can do it (though I know there are more ways than this):
1. Use a sponge dauber to sponge on the paint onto your stamp
2. Use your Aqua Painter to selectively add paint to a particular area of your stamp
3. Pour a small amount of paint onto your Silicone Mat and press your stamp directly into the paint
After you add your paint to your stamp, just stamp it like you would ordinarily. I think the frost color looks so pretty on darer cardstocks like the Basic Black I used in my "BOO" card below.
Here's a close-up of my second card. I just used a few scraps I had left over to create this one and I just love that sweet little frog. He looks like he's just waiting to be kissed by a princess.
Thanks much for stopping by! I hope that you have enjoyed my cards today and that you'll stop by for the next post!
Host A Party
Get your friends together and host a party to earn Stampin' rewards during the month of August! Contact me to book an event!
October 2018 Hostess Code:
If you've considered joining, it's a truly great time! For just $99, you can select $125 of your choice of product

AND

earn a 20% discount on purchases from the Annual Catalog. This is an amazing deal! If you want to join my team, click here or please email me!
Supplies: